Hudson Pacific secures $ 1.1 billion in studio refinancing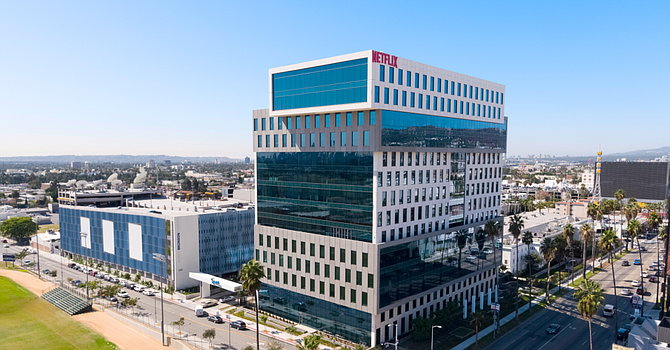 Hudson Pacific Properties Inc. of Brentwood and Blackstone Group Inc. of New York have received a $ 1.1 billion loan for their Hollywood portfolio.
The loan will refinance $ 900 million of previous debt on the portfolio, according to a report by Fitch Ratings Inc. Previous debt was guaranteed last year to recapitalize the portfolio.

In addition to refinancing the old loan, $ 69.8 million will be spent on earn-out reserves to account for letters of intent from three tenants. The tenants will occupy a combined area of ​​106,660 square feet, according to Fitch Ratings.
The loan also includes $ 31.4 million in initial reserves to cover leasehold improvements from recent leases, closing costs of $ 15.3 million and $ 81.7 million in equity.

The money is provided by Bank of America Corp., Barclays, Wells Fargo & Co. and Societe Generale.
Last year, Blackstone bought a 49% stake in Hudson Pacific's Hollywood Media portfolio. The deal valued the portfolio, which consists of Sunset Gower Studios, Sunset Bronson Studios and Sunset Las Palmas Studios, at $ 1.7 billion.
This portfolio is growing.

Earlier this summer, Hudson Pacific and Blackstone announced plans to set up their first Sunset Studios outside of the US with a studio in the UK, 17 miles north of central London. The total investment for the project is expected to be over £ 700million, or $ 1 billion.
This announcement follows plans for Sunset Glenoaks Studios, a new 10-acre studio in Sun Valley that will be part of the Sunset portfolio.

The Sun Valley project will cost between $ 170 million and $ 190 million to develop. It is expected to be completed in 2023 and feature seven sound stages, a support space, a mill and a parking lot. It will also have a virtual stage.
Hudson Pacific and Blackstone have also announced plans to almost double the size of the historic Sunset Gower Studios.

The companies plan to add approximately 480,000 square feet to the historic property with two sound stages, a high-rise office tower and a low-rise building used for offices and production support staff.
The studios, more than a century old, already have more than 530,000 square feet of production and support space and 12 sound stages.
For reprint and license requests for this article, CLICK HERE.